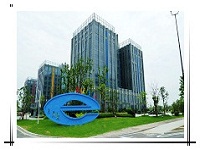 Welcome to ForeChemPharm!
ForeChem (Nantong) Technology Co.,Ltd.(Former Nantong Baihua Bio-Pharmaceutical Co.,Ltd,), located in Nantong ETDA, is established in 2008. We are engaged in researching, developing, manufacturing and marketing of APIs, pharmaceutical intermediates, new pharmaceutical, health materials and process development as well as advanced technology services and so on.
ForeChem has a great variety of goods, including APIs&Intermediates, Health materials, Chiral morpholines and other heterocyclic chemicals(involves pyridines, primidines, pyridazines, pyrazines, indoles,quinolones,imidazoles,oxazoles,thiazoles,etc.),fluorochemicals,chiral chemicals, amino acid derivatives,carbolhydrates,boric acid derivatives and nucleotides. The main business now is sales of list reagents and custom synthesis service....

---